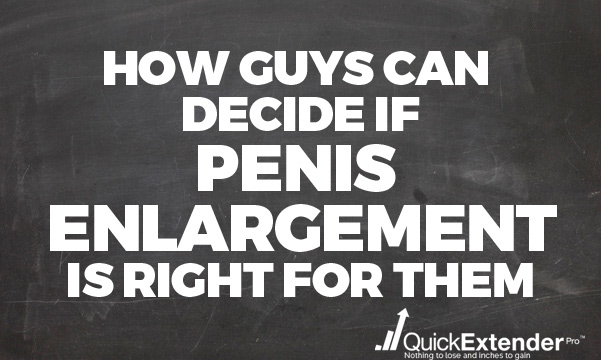 Penis enlargement has been in the news a lot lately. After all, more and more men are checking out the world of male enhancement products. This is due, in part, to
a number of studies which have proven the efficacy of male enhancement and penile enlargement devices. As news about this new generation of male enhancement products spreads, more and more men realize how easy it is to improve their sex life. But does that mean penis enlargement is right for every guy? Far from it. Check out these five simple questions to determine if size is the issue you need to tackle.
Is Your Penis the Right Size?
When we talk about the right size for a penis, we are not talking about a specific number in terms of measurement. Instead, it is all about have the right proportion. While size can be important on its own, most researchers agree that what women really want – generally speaking- is a man who has a penis that is proportional in relation to the rest of his body. This applies to the way it looks both in its flaccid and erect state. If your penis is proportional, that doesn't necessarily mean you can't benefit from the enlargement process, but it suggests you may be better served directing your initial efforts elsewhere – improving stamina, broadening your sexual techniques, etc – as opposed to jumping into enlargement right away.
Do You Know How Penis Enlargement is Achieved?
Traction enlargement devices achieve results by essentially stretching the penis over a long period of time. The amount of pressure used is relatively small which is how men avoid injury, but it is still somewhat uncomfortable. There are methods men can use to mitigate this discomfort but it is important to understand the process as a whole in order to be prepared for ways lies ahead. While most – if not all – penile enlargement devices work with the same basic principle, how they do it can vary. So take the time to fully understand how each model you are considering works exactly. This includes how tension is maintained and how the device attaches to the body. Understanding these issues will help you understand how much discomfort you may experience as well as ways in which it might be lessened, improved or mitigated.
Are Your Ready to Fit it into Your Schedule?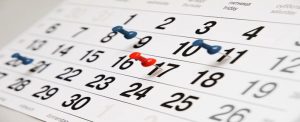 Since penis enlargement devices work slowly, over a long period of time, that means men need to wear the device for a long time. While this initially sounds pretty obvious, it's surprising how many men are caught off guard by the fact that they will need to wear the device for several hours every day in order to achieve results .Devices are designed to be worn under a man's clothes during the day or overnight as he sleeps. Check out different models to determine which will be the best for your lifestyle and your schedule.
Can You Commit?
In addition to being worn for several hours a day, it must also be worn over a series of weeks and months. Penis enlargement is a true commitment – of money, energy and precious time. Men who go into the enlargement process fully aware of this level of commitment will be in a better position to not only approach the process with a clear mind, but to stick with the lengthy process.
Is Your Body – and Mind – Ready to Change?
The commitment to penis enlargement is, in many ways, like any other commitment to body modification and self-improvement. That means it requires a true desire on the part of the person doing all the work – and let's be clear here, it IS work – if they want to succeed. By taking the time to understand the process and what is required, men can set themselves up for success and finally have the body – and the sexual self-confidence – they have always wanted.