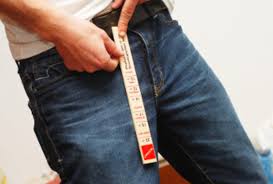 Ask any guy who has been looking into penis enlargement options and he'll tell you one thing – no matter what method or product you're considering, it's an investment. High quality products that come with the backing of clinical trials or a history of satisfied customers doesn't necessarily come cheap. This is why so many men want to make sure they are making the most out of whatever enlargement option they choose. Whether it's an extension device, a vacuum pump or a prescribed exercise routine, there are ways to ensure you're getting the most benefit possible.
Before You Begin and After You Finish
Most penis extension devices come with a pamphlet about the use of the device itself as well as suggestions on massage techniques to try before and after each session. Men aren't necessarily well known for their affinity for directions so, in many cases, guys don't even know about these warming up and cooling down techniques.
Before you begin any sort of penis enlargement endeavour, it's a good idea to warm the area up. It's the same principle behind warming up before playing a physical game or beginning a serious work-out. Warming the area up will help your tissues to be more supple as well as improving skin elasticity. This can help to encourage better growth and mitigate the 'growing pains' often associated with any sort of body modification.
In order to warm up before penis enlargement, you will need:
A small bowl of warm water
Clean cotton cloth
Oil or lotion
Place the cloth in the bowl of warm water and get it wet. Squeeze it almost dry and lay it crumpled up on your penis and surrounding area so that your penis, testicles and the surrounding muscles are covered. Relax for 5 or 10 minutes, allowing the heat to warm the tissues up naturally. Once warmed up, put the cloth back into your bowl of water and use the oil to gently, but firmly, massage the area. There are a number of different genital massage techniques you can try. Learning a few and finding one that you enjoy will help make the routine easier to stick to. In the meantime, any simple massage that works to limber up the tissues and surrounding muscles will be beneficial. Use the cloth and water to clean any excess oil off before moving on with your penis enlargement method of choice.
The time after you've completed using a traction device, penis pump or other enlargement method is important as well. Marathon runners routinely get a massage after running any serious distance in order to promote a renewal of blood to the muscles. The same science works when using penis enlargement methods. Never forget that you're essential undergoing body modification which asks a lot of your muscles and tissues. Conducting a light to medium intensity massage once you're done with your traction device, pump or exercises helps your penis to recover more quickly and, once again, helps to improve skin elasticity. For many men, these massages are also a part of the minor pain management they need during the enlargement process. Growing pains are to be expected, but bookending your enlargement efforts with massage therapy can help keep those aches and pains to a minimum.
Body modification is nothing new but modern technology has made it more accessible and easier to accomplish than ever before. Although enlargement devices are easy to get, that doesn't mean they'll do all the work. Using massage therapy and heat in order to help promote better muscle tone and skin elasticity will help any enlargement method perform at its best. Using these methods to prepare your penis for enlargement can improve your chances of success and including them as a cool down after your enlargement will help to make the process more comfortable. When considering your enlargement options, be sure to factor in the time you'll need in order to include massage therapy for a successful enlargement routine.