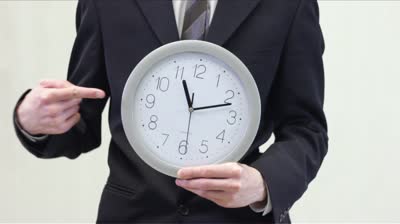 From instant downloads to being able to order just about anything for home delivery, we've certainly become a culture that expects fast results. While this makes shopping and many
aspects of daily life easier, it can frustrating when it comes to personal self-improvements. Whether you want to diet to lose weight, work out to improve muscle tone or even undergo a process of penis enlargement, people need to suddenly be extremely patient and diligent. For men who want to improve their penis size, that means dealing with issues right from the start in a way that keeps them on the track for success. Here we've gathered together 5 of the most common problems associated with penis enlargement and how to get past them without derailing your plans.
How to Measure Properly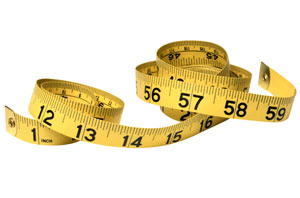 Before you even begin, it's important to understand how to measure your penis accurately so you can track your progress precisely. Some men measure their length in both the flaccid and erect state. Generally speaking, however, most men focus on their erect length so if you only want to measure length once, opt to do it in when you have an erection. Use a flexible ruler such as a tailor's tape so that you can lay it flat against the shaft. This is especially important for men with a curve to their penis. If you want, you can also measure it with a straight ruler for comparison.
To measure the penis properly, you need to start at the true base of the penis. This means beginning not simply where the base appears to be on your body. Instead, press gently against that area until you can feel your pubic bone with your fingers. That is the actual base of your penis. If you find it difficult to detect the pubic bone, this may mean you're carrying excess weight which is actually taking inches away from your true length. Measure from that true base all the way to the tip of your penis and record the result. Girth is much more straight-forward – simply measure around your penis about halfway up the shaft. Keep these records in a file on your computer or a notebook so you can track your progress easily.
Finding the Right Device
Shopping around for a penis enlargement device isn't always exactly easy. Start your research on male health forums and third party websites where you can get a clear and unbiased view of a variety of different devices. Make a short list of ones you are considering and then check out the company websites. Look for hallmarks of good service such as a returns policy and multiple methods to contact customer service.
Problems with Comfort
Although enlargement devices are created with comfort in mind, some men do find it difficult to wear them at first. Some small discomfort is to be expected but if you're struggling with making it even comfortable enough to wear, double check those instructions you probably ignored when the package first arrived. Also check out the message boards and forums for the device as, quite often, men post about little tips and tricks they've found to make the device more comfortable.
Lingering Aches and Pains
Modifying any part of your body is likely to create some minor "growing pains". In order to mitigate some of this, massage the penis both before and after enlargement sessions. This should help improve the flexibility of the penile tissues and will diminish these minor pains.
Finding the Time
Penis enlargement isn't something that happens overnight. In fact, most enlargement devices need to be worn for several hours at a time. The easiest way to wear it for the right amount of time is to find one that is designed either to be worn in bed overnight or one with a discrete profile which can be worn during the day under your work clothes.