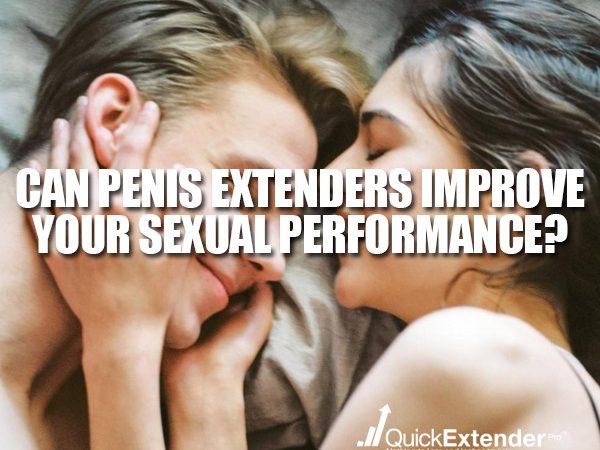 Penis extenders have become somewhat of a mainstream product over the years. Most men are still secretive when it comes to penis size and sexual performance.
Penis extenders have been proven to increase penis size and correct curvature correction but can these devices also improve someone's sexual performance? Most evidence suggests that they can.
Mental Benefits
Penis extenders are designed to trigger a size increase, usually over a longer period. The good news about these devices is that using them can result in a permanent size increase, which beyond the obvious physical perks, can result in increased confidence, and other mental benefits. When someone believes in themselves and able to engage in a way that is confident and adventurous, they are much more likely to be able to please their partners. Simultaneously, their partner becomes more confident as well, and the sexual relationship peaks.
It is still important to keep up this newfound energy, but once it is there, both parties can rest assured that even if they temporarily lose it, they can build on the previous success of the relationship. It is much easier to recreate something than creating it in the first place, which may or may not happen, and often requires a different mental approach. If you are open with your partner and share your ideas and desires with him or her, the sexual relationship can thrive, penis extenders or not.
Physical Benefits
When your penis size is increased, the physical dimensions of sex changes as well. Certain positions may become achievable, while others are more enjoyable.
Another physical benefit – or sometimes disadvantage – can be increased sensitivity. This is not always a blessing and can lead to side effects like premature ejaculation, but most men welcome it. The increased sensitivity often leads to bigger, longer – and not necessarily quicker – orgasms, and that can improve one's sex life significantly. The more intense sex is, the more people tend to enjoy it, and sensitivity and intensity go hand in hand.
Balance Is Key
Penis extenders must be used moderately, always keeping in mind that they can be beneficial but also a detriment, depending on certain factors. Health should always be the number one priority, and if you find a product that may endanger yours, it is best to not use it at least until you can be sure that the potentially negative side effects are temporary. At the end of the day, sex cannot be more important than your physical and mental health, even if it can improve both. Whenever you choose a new product, make sure that you understand everything about it, read reviews, and only buy it if you think the benefits it can provide will outweigh the negatives, and above all, the product does not compromise your emotional and physical wellbeing.
Summary
Whether penis extenders improve your sexual performance or not is a difficult question, because it depends on various other factors. For those who swear by them, these devices often bring physical and mental benefits, thus allowing the person in question to become more confident, and more sexually attractive.