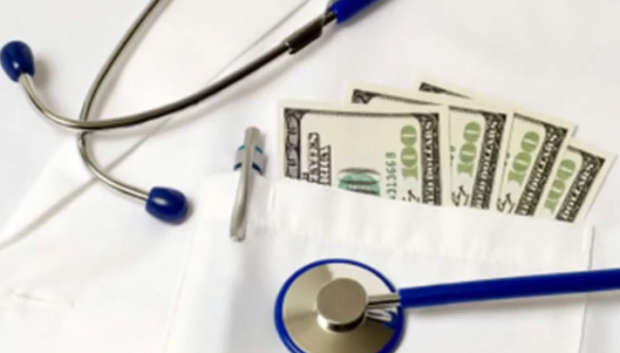 A case in Florida has men taking note and thinking twice about penis enlargement procedures that sound too good to be true. A man and woman have been arrested and charged with operating as medical professionals without a license after an unnamed man stepped forward and accused the pair of mutilating his penis.
Surgically enlarging the penis is no easy task – it's a surgery so complicated and difficult that only a handful of doctors specialize in the service worldwide. The price for enlarging the penis can range anywhere from $7,000 to $15,000 or more depending on what the patients wants and needs.
The Perfect Storm for Criminals
A surgery that is in high demand but hard to obtain is the perfect recipe for criminals to swoop in and take advantage. Such was the case in Florida when a 55-year-old hairdresser brought charges against two people he thought were doctor but who wound up being complete frauds.
The unnamed victim first met Nery Carvajal-Gonzalez and hired her to perform a number of cosmetic procedures, including injecting cosmetic filler into his buttocks in order to give it a better shape. The butt injections didn't actually work out so well – the man reported that he had an open wound near the injection site and that it was reportedly "leaking fluid." Still, when Carvajal-Gonzalez told him about a penis enlargement procedure that could increase the size of his penis, he decided to risk it.
After the procedure was done, the man went back to Carvajal-Gonzalez and complained that the fillers were causing him pain and asked if she could remove them. She explained she could not but – surprise, surprise – she could introduce him to someone who could.
She then introduced him to Mark Schreiber who had actually already spent a few years in jail for preforming unlicensed cosmetic surgery. But, of course, the victim had no idea. He was assured that "Dr. Mark" could remove the fillers and, after recovery, they could explore other options for enlargement.
Instead, the man wound up with a mutilated penis that he now describes as "useless". Official reports state his penis currently extends less than inch from his body and that it is incapable of sexual performance.
Underground Surgery – A Scary New Trend
Cosmetic surgery has become so common that there are some procedures now offered through legitimate independent contractors and high-end salons. Botox injections, lip fillers and even shots to improve sexual stamina are all now offered routinely through places that don't look anything like a medical office. But even in these spas, salons and niche clinics, the men and women offering and performing the services still need to be medically licensed.
The casual approach to some cosmetic procedures has made it easy for shady criminals to set up shop as independent medical contractors, willing to perform procedures like butt fillers, breast augmentation and even penis enlargement to unwitting victims.
Why would anyone fall for an offer of surgery that takes place in a hotel room or warehouse space? Money and accessibility seem to be the biggest contributors. The fact of the matter is that cosmetic surgery may be more affordable than ever, but it still comes with a steep price tag. There's also the issue of finding a doctor willing to perform the surgery, particularly when it comes to male enhancement.
This creates the perfect environment for criminal enterprise and, as a result, more and more men are risking their lives in order to achieve what they feel is the "perfect size". Criminals like this have operated for hundreds of years in one form or another but, today, advancements in surgery leads many people to underestimate the skill required for certain procedures. Law enforcement and medical professionals alike hope that highlighting these types of cases will help to prevent other men from making the same mistake.