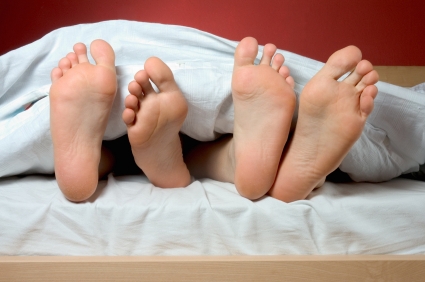 As men undergo any sort of enlargement process, it usually means their own sex life gets put wither on hold entirely or, at the very least, it changes as the process is going on. Enlargement is a slow, somewhat painful process and so most men can't engage in sex in the same way they may have become used to. That doesn't mean their sex life is over – far from it! But it does mean that many men feel the need to change their approach to sex while undergoing enlargement and for a time after it has been completed, as they continue to heal. These techniques can not only help men keep their sex life on track, it can also improve it once the enlargement process is complete.
Improve Your Foreplay Technique
It's no secret that women can take longer to become aroused than men, but still it's a fact few men take the time to consider when it comes to developing their sexual skills. Since using penis enlargers can make a man's penis tender and make them more likely to experience premature ejaculation, focusing on foreplay is the ideal way to ensure your partner is still satisfied. While foreplay is, of course, traditionally seen as the preamble to sex, it can also be used at any point during sexual intercourse when men need to stop due to soreness or a fear of ejaculating too quickly.
Stay in Control
While it's always fun to let your partner take the reins, so to speak, and take control, men working with penis enlargers should avoid positions where their partner is on top or otherwise in control. This will help prevent premature ejaculation and gives men the chance to change pace, slow down or even take a break from penetrative sex as they become sore or tender. Positions where the man enters from behind, like the infamous Doggy position, also can help to prevent injury or problems during sex as he undergoes enlargement.
Consider Condoms
Even if you are in a committed relationship, using a condom while undergoing enlargement can help to reduce problems associated with increased sensitivity, a common side effect of using penis enlargers. There are a number of condoms which were developed to help men struggling with premature ejaculation which can be helpful in this situation as well. These condoms usually either use numbing gels or tighter than average rings around the base. For men using penis enlargers, condoms that use a gel are preferred as ones with a tighter ring around the base of the penis can cause discomfort.
Mix Things Up
In order to prevent injury and discomfort, it's a good idea to change positions often and mix things up a bit. This not only helps to boost your own stamina but it also keeps your partner guessing and her interest piqued. Be careful to choose positions that keep you in control however (see Tip 2) and take things slowly. When you feel yourself becoming sore or coming too close to ejaculating, stop and switch positions or revert back to non-penetrative sex play.
Learn to Savor the Moment
Ultimately, these techniques help men to maintain their sex life while undergoing enlargement by slowing down, taking it easy and being present and aware enough to enjoy and savour each moment as it happens. This is the best change men can make as it not only improves how attentive they are to their partner, it also directly increases their own satisfaction as well. Taking these tips on board during the enlargement process will ensure that spending time with enlargement does more than simply increase your penis size – it will improve your performance as well.