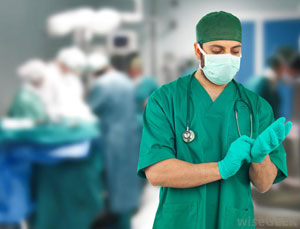 Cosmetic procedures have existed in one form or another since ancient times. While early methods are seen now as clumsy and heavy-handed, the evolution of cosmetic procedures and, later, surgical options for augmentation illustrate the human fascination and obsession with achieving physical perfection or their personal ideal.
Birds of a Feather
Brothers Maurizio and Roberto Viel have always had a fascination with physical attributes, partly because they are twins. Each brother chose to go into the medical field and have focused on cosmetic surgery as both their vocation and their personal passion. The brothers have each undergone several procedures including a nose job and face plumping in order to heighten the resemblance between the two.
It was only a matter of time before these two put their heads together and focused their creativity and passion on the one area of cosmetic surgery which hasn't changed much over the years – phalloplasty. Phalloplasty, the medical term for cosmetic or re-constructive surgery of the penis, has been an area of interest for many doctors, but also one fraught with complications and risks.
The Problem with Phalloplasty
Surgery that takes place on the penis comes with some serious risks. Problems with urination, damage to nerves and the potential for long term performance problems such as impotence and premature ejaculation are all potential risks. The cost has always been another factor that puts most men off. Options for penis enlargement with surgery range depending on the patient and his needs but generally speaking, the price begins around $4,000 and goes up from there, with some procedures costing in excess of $10,000.
A large part of the cost and the potential for problems comes because of techniques and skills that simply haven't been developed and perfected. After all, breast augmentation was considered dangerous when it was first introduced and the cost of the procedure made it something only the very wealthy could even consider. Now, of course, breast surgery is much more common and, as a result, the cost has come down while the techniques have been better developed and more doctors have acquired and perfected the skills they need to complete it safely.
This is where Maurizio and Roberto Viel have chosen to invest their time, energy and talent. They offer cutting edge surgical treatments at their London office and have dedicated themselves to developing the best practices when it comes to surgical penis enlargement. Since their office began performing these operations in 1991, the twins estimate they have performed roughly 3,000 enlargements and penis enlargement now accounts for about half their total work annually. The Viel brothers have developed their own procedure for enlargement, using a combination of augmenting the suspensory ligament and using fat injections from the patient in order to boost both length and girth. The doctors have honed their skill and the technique they use and the operation takes around 90 minutes and costs around $7,500 for the surgery and follow up appointments.
While the cost of the surgery remains a bit steep for the Average Joe, the work of these two doctors has proven there's not only a market for this type of surgery but also a way to simplify and perfect the process itself. Other clinics have taken notes on the success of the Viel twins and phalloplasty, sometimes also now called penoplasty, is emerging as of the fastest developing niche surgeries in the cosmetic field. With more doctors becoming interested in this field, experts think it is only a matter of time before penis enlargement becomes just as common – and safe – as nose jobs or breast enlargement.