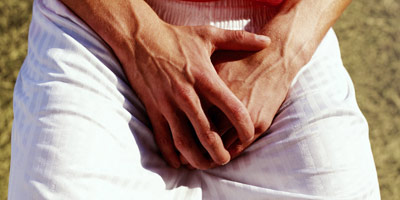 The world of male enhancement has simply exploded over the past few years. Thanks to advancement in penis enlargement products, including clinical trials which found traction devices to be beneficial, there are more options than ever before for men who want to improve their performance or boost their size. But this increase in options means an increase in responsibility for the men who use them.
For some guys, simply trying a traction device or vacuum pump is pushing themselves out of their comfort zone. For others, traditional enlargement methods are old hat and they are excited by the new innovations of the male enhancement industry. For these guys there are plenty of products and procedures to choose from, but there are also plenty of pitfalls which should be avoided.
As technologies and methods improve, things that seemed crazy just a few years ago are becoming more and more common. Botox, for example, is being used successfully to treat premature ejaculation. Phalloplasty, the medical term for any sort of cosmetic surgery done to the penis, is now offered by a handful of clinics who are, in turn, reporting some impressive results. And in late 2014, the first successful penis transplant was recorded. Needless to say, it seems like anything is possible in the world of male enhancement.
No doubt that was the thinking of the man in the UK who recently made headlines after agreeing to have Vaseline injected into his penis in an effort to increase its size. The 24-year-old married father of one, Szilveszter, agreed to allow a friend of his inject the petroleum jelly as his friend assured him the DIY process would increase his size. But a few months after the injection Szilveszter sought help as his penis was swollen and he experienced intense pain.
Eventually he found himself working with a doctor as a part of the TLC series Extreme Beauty Disasters. The cosmetic surgeon on the show, Dr. Vik Vijh, said the case was definitely extreme. He summed up the case, saying, "I have been doing plastic surgery now for 20 years and I have never seen anything like this. Injecting petroleum jelly into the penis makes no sense on any level."
Ultimately, Dr. Vijh decided that it would be necessary to essentially skin the penis in order to remove the Vaseline as well as the scar tissue Szilveszter's body had created to combat what it saw as a foreign body. The surgery was deemed a success and Szilveszter reported his penis was working and that he had been able to resume having sex with his wife.
While this is an extreme example of penis enlargement gone wrong, it drives home an important point. With so much advancement happening in terms of DIY options for penis enlargement, it's easy to see how some guys might get caught up in the excitement. But any sort of body modification is very serious and should only ever be done in the safest ways. While there is a growing body of evidence to support the use of at home traction and vacuum pump devices, anything involving an injection should clearly never be done without a doctor present. More importantly, men should always use common sense when evaluating a new penis enlargement method.
Just as fad diets can seriously harm your health, jumping into the deep end with an untested and odd sounding method to enlarge your penis can also do some serious damage. It's natural to want to try out different ways to achieve you goals, but common sense and patience are the most effective combination for safe, healthy and long-term success.