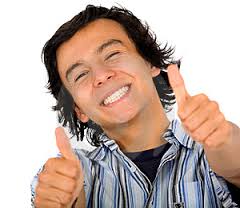 Self-improvement is about improving physical health, mental well-being, personal satisfaction and self-esteem. In many cases, improvements in one area have a knock on effect on generating positive momentum and changes in another. Losing weight, for example, improves not only a person's overall physical health, it also impacts their confidence and self-esteem. This cause and effect relationship is seen in many cases where physical changes help to create a better self-image. While weight loss may be the most common, for men penis enlargement is proving to be an effective way to improve several areas of their life at once.
The Importance of Penis Size
For years, debate raged over whether or not penis size actually mattered to anyone, but particularly for women. Men always wondered if things could be different for them with regards to sexual performance if only they had a longer or thicker penis. Researchers finally put the question to rest once and for all when a number of studies concluded that size does indeed matter – up to a point. Women found men with a larger penis more attractive than less endowed men, but only if the penis size is in proportion to the man's overall body size. Also, women were markedly turned off by a penis that was so large it looked like it may cause pain. The findings of several studies firmly found that size plays an important role in overall attractiveness.
For men, the role penis size plays is much more subtle. Men attach a great deal of their self-esteem to the size and shape of their penis, even if only subconsciously. For other men, the connection is more pronounced. These men may or may not have a smaller than average penis size, but they often feel as though they simply don't measure up and that perception sets the stage for feelings of inadequacy.
Taking Matters Into Your Own Hands
When you want to make a change, Do It Yourself options are the easiest way to begin. While a variety of medical options exist for almost any form of self-improvement, taking matters into your own hands offers a number of advantages. First, many DIY methods are just as effective as any sort of medical short cut but without the need for doctors, prescriptions or side effects.
When considering penis enlargement, home methods remain the most popular and most effective, in spite of some growing interest in surgical options. Traction devices have proven to be effective in increasing length when used over time while vacuum pumps provide almost immediate penis enlargement in terms of width, though these tend to be short lived gains.
Increasing penis size or length can help with self-confidence in the bedroom. Men who invest in a enlargement device of any kind – traction or pump – often find they are more adventurous and more willing to try new positions and techniques. Others report it helps with stamina since they are able to better identify when they get close to orgasm and can back off in order to avoid climaxing too quickly.
The one side benefit many men don't see coming is the change penis enlargement can make in their normal, day to day lives. The confidence a man feels in the bedroom translates perfectly into confidence at work, in relationships and with the public. This increased confidence, when harnessed wisely, can be used to improve your career, repair relationships or even tackle a whole new chapter in life.
Penis enlargement has many obvious benefits when it comes to enhancing a person's sex life. Greater size means better thrusting, greater sensation and even a better chance at attracting the woman of your dreams. But it goes far beyond the bedroom. Having the penis you've always wanted can give you the confidence you need to go out and improve other areas of your life. If you've been considering enlargement options, this is the time to stand up and grab the opportunity – it may make more of a difference than you can imagine.