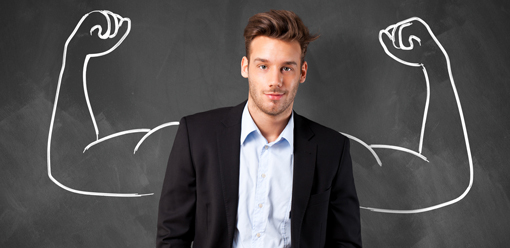 When you think about the motivations men have to engage in penis enlargement, sexual self-confidence and overall performance are usually the most popular options. After all, penis size is– for many men – directly related to how they see themselves and how they ultimately perform in bed. But sex isn't always the main motivator for men when it comes to choosing a penis stretcher to use.
Penis Size and Self Esteem
These days, the importance of self-esteem is more fully understood than it has been in the past. These days we know that how we see ourselves- our overall level of self-perception as well as self-confidence – can easily affect nearly every other part of a person's life. Self-esteem is about a lot more than just feeling good or positive about yourself – it's about the way we interact and present ourselves in the world.
Someone with a healthy self-esteem not only moves with more confidence through the world, they're also more likely to be proactive about their health, friendlier with people around them and more likely to be in a position to seize opportunities as they arise. Additionally, they're less likely to suffer from anxiety, depression and even chronic conditions like obesity and related conditions such as Type 2 Diabetes.
That may sound extreme, but when you stop to think about it, the connection makes absolute sense. As people feel worse about themselves, they're less likely to go out and engage with others – less likely to engage with life in general. Decreased interaction and increased isolation only feeds into the vicious cycle of depression and poor lifestyle habits. Many times, people who find their health – and lives – spiraling out of control can trace the moment when thing began to really get bad back to the point they essentially retreated into their own little worlds.
How Penis Enlargement Can Help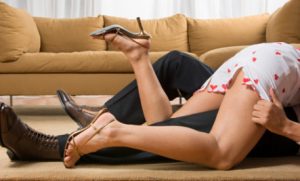 Considering the fact that we are now talking about serious conditions such as depression and chronic obesity, you might be wondering how in the world a penis stretcher can help the situation. It may sound silly – or even foolhardy – at first but male enlargement devices such as penis stretchers really can make a difference.
The truth is that the average penis size is usually smaller than we think. We're talking more like 5 inches when erect – a far cry from the 7-inch "norm" most men think of. This information is becoming more widely known but still it's a commonly held belief that can be hard to shake emotionally, even when you know the truth logically.
That's where penis stretchers come into play. By giving men even a modest increase, these devices can change the way men see – and treat – themselves. A man who is able to track his progression with penis enlargement is going to experience a boost to his ego in the bedroom and in the real world. Even a modest increase can have a profound effect on how man sees and feels about himself. We know this also has an effect on how he approaches life and takes care of himself. That means penis enlargement can easily become the first step in a more proactive approach to health and a healthier, happier and more active sex life.
The more we learn about how whole body health work, the more we are realizing that the body isn't compartmentalized. Instead, every stem – physical and emotional – work together to create an overall symphony of health. Even something seemingly unrelated – such as penis size – can have an impact on a man's overall health because of the domino effect it creates. Luckily, that means it can be a force for positive change when approached with a healthy and optimistic attitude. Using penis stretchers to create the body a man can be proud of is the first step in giving him the confidence he needs to enjoy his life – and protect his health.