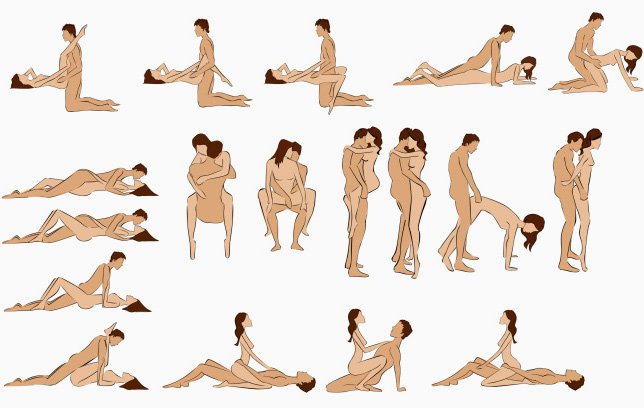 Some guys consider penis enlargement simply to increase their size, even if they already measure well within normal ranges. Other guys need the boost these devices can
deliver in order to break into the normal range. Still others don't even care about what's normal – they just know they want to improve what they have. No matter where you're thinking is on the matter, the fact is you should consider a change In position.
First, if you are still considering enlargement, trying a different sex position could help you achieve your goals of more satisfying or adventurous sex without committing to the whole penis enlargement process. Some positions can give you a better angle resulting in deeper thrusts – something that can benefit both you and your partner.
Even if you are a bit on the small side, some positions can still make this a reality. For better leverage and deeper satisfaction, try a twist on the old school favorite – Doggy Style. Entering a woman from behind gives you a boost in terms of thrusting power but this modified doggy style will give you an even bigger boost.
Instead of having her kneel, ask her to fully lay down on her front. Prop up her pelvis by placing a pillow right beneath her hips. Then lay on top of her and enter her slowly. The different angle will allow you greater control and the new sensation will drive her mad. Encourage her to grind against the pillow or use a vibrating bullet – or your hand – to stimulate her clitoris and she'll get a double whammy.
But say you've already committed to penis enlargement. Maybe you've gone through the process already or maybe you have just begun. Either way, a change in your arsenal of sex positions is still in order. That's because the enlargement process itself necessitates change in position both during and after the process.
As you go through the process of enlarging your penis, you will probably find you are more sensitive. That means you will almost certainly need to change up your technique and sexual positions in order to work around this frustrating – but thankfully temporary – side effect of penis enlargement.
Once again, entering from behind by using any variation of the doggy style position is in order. This prevents too much stimulation along the penis and will help you to keep your orgasm under control. It I also a good idea to invest more time in foreplay and non-penetrative sex. This will ensure that even if you still orgasm more quickly than you would like, your partner will still be satisfied. Not only does that improve your overall performance and make you a better lover, it encourages your partner to be more experimental and willing to reciprocate once you are back to your old self.
For guys who find their new size makes old positions uncomfortable at first, try getting yourself and your partner more turned on than you have been in the past. Again, foreplay is critical here since the wetter and more receptive she is, the more comfortable and enjoyable sex will be for the both of you.
In order to find the right position, try getting close. And we mean – REALLY close. Sit on the bed – or the floor – with your legs in front of you. Have her sit on top of you, wrapping her legs around you Indian style. This will give her more control but will make it easier for each of you to find a fit that .. well, fits! This position also makes it easier for your partner to control how hard she grinds against you which makes it easier for women to achieve a clitoral orgasm while stimulating herself for that deep vaginal orgasm women love.
Finding new positions is helpful not only for men who have undergone penis enlargement, it can be useful long before you ever commit to enlargement. Getting comfortable with trying new positions now will ensure that once you're ready for enlargement, you won't miss out on improving your game while you increase your size.