Motivation is something that can be difficult to keep during a long process like with a penis extender. Using a high quality penis extender, such as the Quick Extender Pro, can be quite difficult as results are only seen over many weeks of consistent use. Only through persistence can the right results be obtained. Keeping motivation can be done, though. All it requires is some willpower and penis enlargement is something that can be gained.
Measuring Conundrum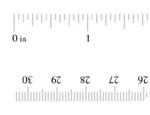 Take a look at just some of the websites that comment on the subject of motivation and they will have a lot of differing opinions when it comes to measuring. Some sites will claim that measuring shouldn't be done at all. Others will claim that regular measuring is essential. The truth is that both of these schools of thought are just plain wrong. In fact, a healthy balance is the best answer to motivation.
Look at both schools and the problem is clear. Measuring too often may provide you with regular updates on your process. However, the issue is that there isn't always regular progress. These things come and go in wild cycles. Naturally, if there are no results then the user is going to become demoralized. Then they will be allowing those negative thoughts to creep into their heads that the product doesn't work and they have been scammed. Rather than being simply unmotivated, people will give up completely, which is the worst possible outcome.
The second school is not measuring at all. Now no progress can be seen at any point, apart from visual signs. Notable visual changes don't come until the end of the process, which is going to demoralize people again. Once the user is demoralized they are going to give up. The one thing that these schools of thought have in common is that they both lead to the same result.
Instead, only measuring so often can give users the best of both worlds. They will be able to receive some results every time they measure their penis. It's going to make them believe in the product and will encourage them to keep on going. That's a problem solved. As for how often it should happen, though, well that's very much down to the individual. One option is to simply do it once every two weeks. There are sure to be results from reputable brands, like Quick Extender Pro, after this amount of time.
Time Investment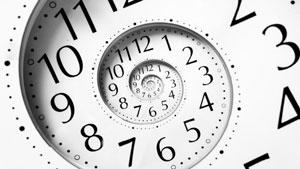 There's no denying that a significant time investment is required to see any results from penis enlargement devices like extenders. It requires a great deal of willpower to get the desired results. Once the individual stops using it on a regular basis all that good work will be flushed down the drain. The most important thing that any user can do is to stick to their plan. Inevitably, a loss of confidence will arise at some point, but with a proper schedule that feeling of discipline can be maintained.
Organising a schedule of sessions can make sure that the person has the discipline boost they need to stay with the program. Do this by creating suitable times and sticking to them. Remember to implement a rest day to allow the penis to heal, though. Results are enhanced if the skin is allowed to heal during the process.
What discipline will do when a loss of motivation sets in is keep the user on board. By this time, whipping out the penis extender will be second nature. It will be a major part of the user's daily routine and they won't even think about not using it. It's a great way to protect against any loss of motivation. After results are seen through regular use those motivation levels will rocket again. Schedules are there to get people through the bad times.
Failure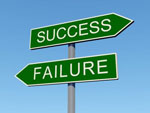 Failure is when the user throws away all their hard work by not using the extender for a week or two. It might be because they have become disenchanted or it could be down to the fact that they've just had so much to do that they haven't had the time. Failing to complete the program isn't the end, though.
Penis extender devices, such as the Quick Extender Pro, are not rent-able tools. They are for life. Simply take the device back out of its packaging and start again. There's nothing wrong with failing as it happens to everybody sooner or later. Not succeeding the first time doesn't mean that the individual can't succeed the second time, or even the third time.
Before launching back into the fray it's important to discover exactly what went wrong in the first place. If it's a lack of belief in the treatment then log onto the Internet and look at the same results that instilled that belief in the first place. Any time issues, then just create a new schedule that can fit in with any life changes that have taken place recently. Always keep in mind that there is a way out.