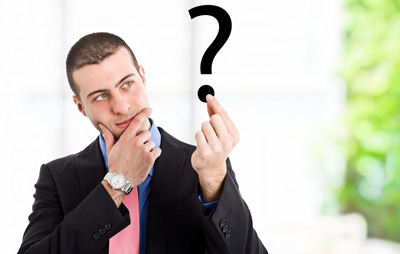 More and more men are considering penis enlargement thanks to an increase in public awareness on how to process works and which methods have proven themselves to be the most effective. This increase in interest has sparked a great debate, however, since many men jump into the deep end without taking the time to consider if enlargement is the right option for them. After all, the truth is – bigger isn't always better.
Size isn't always the issue men need to address but too often it's the issue that receives all the focus. While size is important, many men automatically assume they need to increase size even when their energies would be better focused elsewhere such as improving stamina or performance. So how can you know if enlargement is right for you? Simple – answer these three questions and you'll see if it's something you need to consider more seriously.
Are Concerns About Size Affecting Your Real Life?
The first sign that you may need to consider penis enlargement is if concerns about your size begin to encroach on your daily life. Concerns about size can quickly escalate and become problematic in terms of affecting a man's self-esteem and even his overall health.
Several studies have found that the average length for a man's penis is around 4.5 – 5.5 inches when erect. At the same time, a man's penis size should also be in proportion to the rest of his body shape. So a taller man with a broader build may technically measure up within the normal range, but it appears smaller because of his body size.
Take some time not only to measure your penis but to consider its size in relation to the rest of your body. If your penis measures up within the norm and looks proportionate to the rest of your body, you might want to consider whether or not size is the real issue. But if you feel things don't line up the way they should, it's time to address the next issue.
Do You Know What You Want?
Penis enlargement isn't magic. A man can't double his size or drastically change the shape of his penis through any process, so it's important to know what you want and to set realistic goals. The first step is to determine whether you need length or girth as each goal must be addressed in a very different way.
The best way to improve girth is with a vacuum pump, but these results aren't permanent. They are, however, pretty instantaneous which means men who want to improve their girth can do so quickly and easily.
Length, on the other hand, is an entirely different issue. It's also the issue most men who are considering enlargement find themselves more focused on. Length can only be altered through the use of traction devices or phalloplasty, penile cosmetic surgery. Each of these options has been shown to be effective but each also requires a fairly large commitment.
Are You Willing to Make a Commitment?
Penile surgery has a number of issues in terms of commitment, the largest being, of course, a financial commitment. Surgery is becoming more common but the price tag remains incredibly high with surgical options often running up to $10,000 or more.
Traction devices, however, offer reliable penis enlargement at a reasonable cost but they require a commitment of both time and energy. Wearing a traction device must be done for several hours a day, every day, over the course of several months. Still, even with this kind of commitment, men willing to go through the process do find the results they achieve are well worth the effort.
These three questions should help you decide if enlargement is a realistic option for you, or if your focus should be directed elsewhere. Whatever you decide, taking the time to understand and weigh all of your decisions will help to ensure whatever choice you make will be a positive and healthy step towards the sex life you've always wanted.