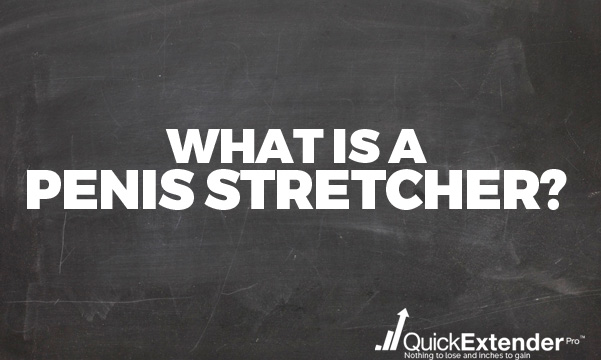 A penis stretcher is a device that stretches your penis outwards. Pretty obvious isn't it. There's actually a little confusion out there about the different terms used to describe a "penis stretcher".
Some call it a penis extender because it extends the penis. Some call it a penis traction device, because the scientific name used to describe to stretching of your penis is actually "penile traction therapy". Others will call it a penis enlargement device.
The importance is to focus on what the device does. A stretcher is attached to your penis and pulls it forward using a slight traction force. With time, it will cause your body to adapt by adding new inner cells to your penis. The end result is a longer and thicker penis.
The Quick Extender Pro Penis Stretcher
The most popular penis stretcher on the market is the Quick Extender Pro. It features a DSS double strap support system for that extra support and superior comfort levels. Let's face it, if the penis stretcher isn't comfortable, you won't be able to wear it long enough to gain those inches. Using a penis stretcher for a couple of hours a day will help to enlarge your penis and give you stronger erections as well. Sounds interesting? Click here for more information about penis stretchers