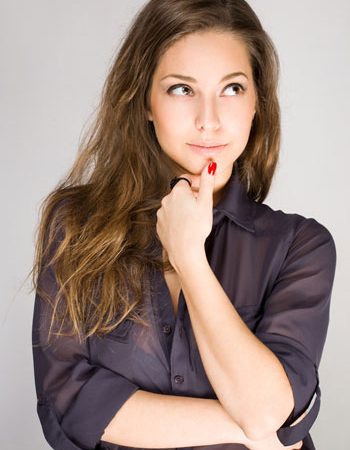 When it comes to talking about men's private parts, even the most open and honest of women may find it's something they don't feel all that comfortable sharing the details. After all, it's a personal matter, and no matter how close your friends are, sometimes these things are best kept a relationship. But do you know what? And here's the big secret. It doesn't matter as much to most woman as you might think. In fact, lots of women are turned off by a really huge penis. It might cause them pain or just not be comfortable. It can cause more problems than it solves.
When it comes to what a woman wants most in a man, penis size is normally way down near the bottom of the list. But if you aren't happy with what's in your pants, you may find that your confidence and self-esteem take a bit of a knock. And that's not surprising. Men have more pressure on them than ever before to make sure they match up to the images you see in the media. There are all the adverts for just about everything, it seems, featuring ripped guys with big bulges in their boxers… it's not difficult to feel a little inadequate. That's why so many men try to find ways of making their little guy bigger with penis enlargers.
Here are some facts you might not know about penis size.
The average penis when erect is just a little over 5 inches. Flaccid it's just around about 1.5 inches. That's probably not as big as you thought it might be. Once again we may have been influenced by what we've seen in things like porn magazines and films. Just a mere 15% of Gentlemen are packing over 7 inches, and only 3% are over the eight-inch mark.
Girth is the other consideration. The average is just over four and a half inches when hard. Thrill seekers and those looking for a one night stand tend to place more importance on the size of their penis than people in relationships do. When you're in love with someone the size of their penis isn't usually a deal breaker. Again, girth comes into play here too. Thicker penises bring the clitoris nearer to the vagina while having sex which helps women reach orgasm quicker. Penis enlargers – such as vacuum pumps – can contribute to add girth, not just length, so if you want to make your girl happy, you ought to try some techniques out to give you more oomph!
When it comes to longer term relationships the size of a man's organ tends to matter less. Women are genetically programmed to find men with a penis in proportion to the size of their body most preferable. A relationship consists of more than a penis. However, other factors like a man's confidence, personality, looks and sense of humour are more likely to have a positive impact on someone's sex life rather than the size of their member.
Worrying about the size of your penis isn't just something that man is under average size organs do. Well-endowed guys have the same insecurities as everyone else. It can make them feel worthless, self-conscious and inadequate. No wonder so many turn to penis enlargement! Studies have shown around about 30% of men are happy with the size of their penis and an additional 30% worry that they are just far too small. Heterosexual guys tend to worry less about the size of their penis with worries being more prevalent amongst bisexual men, those who identify as gay and men over 50.
Various penis enlargement devices are ever increasing in popularity and are an affordable way to increase girth and length. You can also experiment with different sexual positions that hold your penis in place and feel fantastic, too! Practice makes perfect, so it's a good excuse to get naked!