Micropenis
Micropenis is a rare phenomenon where the penis does not develop to its full size potential. Micropenis typically occurs early in the developmental years of boys, where the body develops normally into adulthood but the penis remains stagnant in growth resulting in underdeveloped penis.
Micropenis is not a disease and typically the function of the penis is not compromised. Men who are affected by micropenis are still able to achieve an erection, urinate properly, still maintain feeling in the penis and are able to reach orgasm and procreate.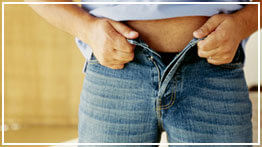 The sizes of micropenis typically fall between .5 to 2.5 inches in erect length. Micropenis affects a small percentage of men worldwide and experts believe the cause is due to a hormonal imbalance during puberty, specifically a lack of testosterone.
This lack of proper hormones results in both the testicles and penis from developing at a normal rate. This unique phenomenon is specifically bound to the genital area while allowing other parts of the body free to develop normally. Micropenis is not a sickness or disease, simply an abnormal developmental issue that unfortunately can have negative effects on men throughout their entire adulthood.
Men who suffer from micropenis commonly exhibit social dysfunctions, lower confidence levels and acute depressions. When one suffers from micropenis, it is typically the sexual relationships that are affected the most followed by residual resentment that enters into other social aspects of an intimate relationship. So many different feelings begin to arise complicating the development of intimate relationships resulting in the man typically becoming more inhibited in the bedroom and ultimately becoming more withdrawn outside sex in the relationship.
So What can be Done to Help men Suffering from Micropenis?
The Quick Extender Pro is capable of stretching the micropenis. A dedicated team of medical professionals have perfected the only system in the world capable of securing a micropenis to a penis extender in order to safely increase penis length and girth. This system is known as the DSS System. The Quick Extender Pro can effectively be worn by men 0.3 inches flaccid. Using a Quick Extender Pro with DSS support on men with Micropenis has the following benefits:
Increased penis length
Increased penis girth or width
100% safe and effective
Permanent results
CE certified
Doctor recommended
Safer than surgery
No side effects
Private and anonymous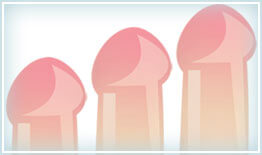 The Quick Extender Pro is a simple to wear device that transforms your penis from a micropenis to an average penis and beyond. With the Quick Extender Pro, micropenis can be resolved. In its smallest setting, the Quick Extender Pro will fit men from 0.3 inch in length. The Quick Extender Pro is covered by an outstanding 6 month money back guarantee and an unbeatable lifetime warranty (depending on the package).
Fortunately, micropenis is no longer something you have to accept and with the help of the Quick Extender Pro you can finally control the size of your body and achieve the penis size you've always wanted.
If you are suffering from small penis syndrome or micropenis, consider the Quick Extender Pro.

Shop Extenders Starting at: $119.93