Penis Pump - Quick Extender Pro Booster Pump
The Quick Extender Pro Penis Pump is an effective addition to your penis enlargement regimen. Using a penis pump allows blood to circulate easily through the penis adding to the overall success of the Quick Extender Pro Program.
The addition of efficient blood flow ensures the process of cellular division, a key factor exploited by the Quick Extender Pro penis extender. Studies show that this will help speed up the process of enlarging your penis size.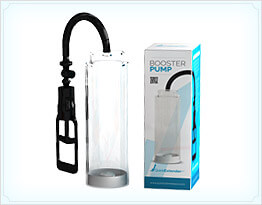 Penis pumps are also an excellent alternative treatment to erectile dysfunction as the pressure will aid in allowing the blood to fill the carpous cavonous, creating harder fuller erections for sexual intercourse. The Quick Extender Pro Booster pump is ideal to use before intercourse. A quick 5 minute session will help you gain significant penis length and girth as well as harder erections. The Quick Extender Pro Booster Pump™ is a premium quality penis pump and features an ergonomic grip, a convenient pressure release valve and soft padding to wear comfortably. Here are just a few benefits you are sure to experience:
Longer, Harder Erections
Maximizes Quick Extender Pro Enlargement Results
Excellent Alternative Erectile Dysfunction Treatment
Comfortable and Ergonomic Design
Safe For Men Of All Ages
Older men will also benefit from the Quick Extender Pro Booster Pump as achieving an erection becomes more difficult as men age. Men also tend to experience a degree of shrinkage as they age and will notice their penis size will gradually become shorter in the morning. Using the Quick Extender Pro Booster Pump will ensure optimal circulation and maintain their size without any possibility of shrinkage.
We recommend using your penis pump in conjunction with the Quick Extender Pro for maximum permanent penis enlargement gains.
Quick Extender Pro Penis Pump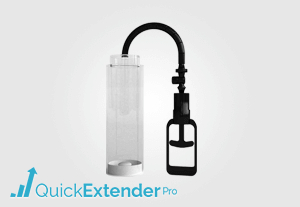 Medical Grade Booster Pump
$27.99
Buy now